Mike Sims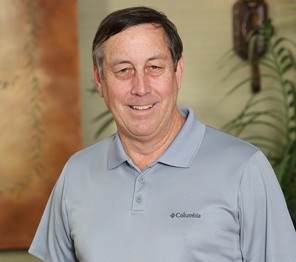 Mike Sims
Mike Sims LAT, ATC, considered one of the nation's leading authorities on sports equipment safety standards, and recent inductee in the Southwest Athletic Trainers Association Hall of Fame.
As a member of the board of directors of the National Operating Committee on Standards for Athletic Equipment (NOCSAE), Sims helps determine safety standards for equipment such as football and baseball helmets and catcher's masks. He served 16 years on the NATA Ethics Committee including seven years as the committee chair.
Sims received the 2006 Dave Campbell Award from the Greater Waco Chamber of Commerce and the 2007 NATA Service Award. He was president of the Southwest Athletic Trainers Association in 1991-92.
Sims earned the 2013 Southwest Athletic Trainers Association's Most Distinguished Award. He was also awarded the Admiral U.S. Grant Sharp Trophy at the 2012 Holiday Bowl for his unselfish commitment, motivation and teamwork.
Sims joined Southwest Sports Medicine & Orthopaedics in July of 2017 as the manager of sports medicine.
Born and raised in Cedar Hill, Texas, Sims served as a student trainer at Cedar Hill High School, where he graduated from in 1975. He then spent five years as a Baylor student trainer and graduated with a Bachelor of Science degree in 1980 and his master's degree two years later.
Licensed and certified athletic trainer, Sims became Baylor's first full-time assistant trainer in 1981. He served three years in that position before becoming BU's head trainer in October 1984. Sims was promoted to director of sports medicine in 1993.
Sims is married to the former Suzanne Stevens, also a Baylor graduate, and the couple has two children: Jessica and Keith, both Baylor graduates. Sims is a deacon at First Baptist Church of Woodway.