Bradley D. Gilliam, M.D.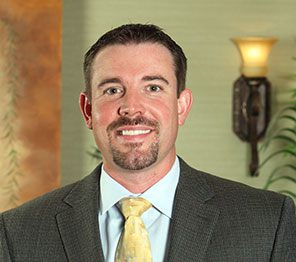 Bradley D. Gilliam, M.D.
Dr. Gilliam is a fellowship trained orthopedic surgeon and is Board Certified in Orthopaedic Surgery by the American Board of Orthopaedic Surgery. He specializes in sports medicine and arthroscopic treatments of the shoulder, elbow, hip, and knee.
A native of China Spring, Texas, Dr. Gilliam returned to the Central Texas area after completing a one year sports medicine fellowship under the direction of Drs. James Andrews, E. Lyle Cain, Jeffrey Dugas, and Benton Emblom at the American Sports Medicine Institute in Birmingham, Alabama. During his fellowship, he was assigned as one of the team physicians for Troy University and Mountain Brook High School. He also assisted in the care of athletes from the University of Alabama, Auburn University, Samford University, multiple professional athletic associations (e.g., NFL, NBA, MLB, WNBA, LPGA, PGA, PRCA, WWE), as well as numerous universities and high schools locally in Alabama and throughout the country.
After graduating from China Spring High School in 2001, he attended the University of Texas where he received his bachelor's degree in Biology. He then obtained his medical degree from the University of Texas Health Science Center at San Antonio and completed his orthopedic surgery residency at the same institution over the next 5 years.
Dr. Gilliam enjoys treating a wide range of injuries and disorders that can affect patients and athletes of all levels and ages from adolescents thru active adulthood. Some of his commonly performed arthroscopic and reconstructive procedures include: shoulder surgeries such as rotator cuff repairs, labral repairs, instability correction, and AC joint reconstructions; elbow surgeries such as elbow arthroscopy, ligament reconstructions (Tommy John surgery), distal biceps repair, and tennis elbow release; knee surgeries such as ligament reconstructions (ACL, PCL, MCL, posterolateral corner), meniscus surgery, and patella instability reconstructions; and hip arthroscopy to treat labral tears, impingement, and snapping hip syndromes.
Dr. Gilliam and his wife, Kaley, have two children. In his spare time, he enjoys hunting, fishing, golf, and playing sports with his kids.