David Haynes, M.D.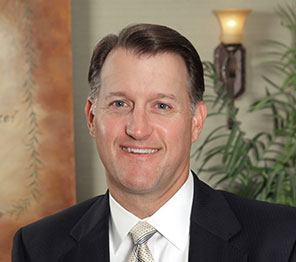 David Haynes, M.D.
A native of Marshall, Texas, Dr.Haynes moved to Waco in 2005 after completing his sports medicine fellowship training at the Cleveland Clinic.
He received his undergraduate degree from Baylor University, graduating Phi Beta Kappa and Cum Laude in 1994. After graduation from Baylor, he received his medical degree from the University of Arkansas.
After graduating from medical school with honors, Dr. Haynes completed his orthopaedic surgery residency training at the University of Tennessee/Campbell Clinic. The Campbell Clinic staff, in cooperation with the Campbell Foundation, authors the internationally recognized orthopaedic text, Campbell's Operative Orthopaedics.
Dr. Haynes continued his sub-specialty training in sports medicine at the Cleveland Clinic. While in Cleveland, his sports medicine experience included team physician duties for the Cleveland Browns, Cleveland Indians, Cleveland Cavaliers and John Carroll University.
He is a current team physician for Baylor University Athletics.
Dr. Haynes has participated in multiple professional leadership roles since returning to Waco. Dr. Haynes is the past president of the Texas Orthopaedic Association, serving in 2017-2018. He is a past president of the Texas Society of Sports Medicine and served as the co-chairman of the Heart of Texas Sports Medicine Symposium. He is a former chairman of the department of surgery at Baylor Scott and White Hillcrest hospital.
He is married to Dr. Katherine Haynes who practices obstetrics and gynecology in Waco and they have three children. In a home with two working parents and three children, free time is rare, but they enjoy snow skiing as a family whenever possible.
Dr. Haynes specializes in arthroscopic surgery of the shoulder, knee and elbow and is Board Certified in Orthopaedic Sports Medicine and Orthopaedic Surgery by the American Board of Orthopaedic Surgery.