Jon M. Ellis, M.D.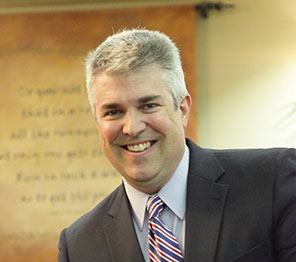 Jon M. Ellis, M.D.
Originally from Bryan, Texas, Dr. Ellis specializes in Orthopedic Sports Medicine. A graduate of Baylor University, Dr. Ellis received his medical degree from the University of Texas Health Science Center at San Antonio in 1994.
He then completed his orthopedic residency at John Peter Smith Hospital in Fort Worth. After completing a fellowship in Sports Medicine at the Kentucky Sports Medicine Clinic in Lexington, Kentucky, Dr. Ellis moved to Waco to begin practicing medicine.
In January 2003, Dr. Ellis opened Southwest Sports Medicine and Orthopedics (SWSMO).
Dr. Ellis specializes in Sports Medicine and arthroscopic knee and shoulder surgery and is Board Certified in Orthopedic Sports Medicine and Orthopedic Surgery by the American Board of Orthopedic Surgery.
While a student at Baylor University, Dr. Ellis played football under Coach Grant Teaff. He enjoys spending time with his wife, Carole, and their two children. Dr. Ellis also enjoys hunting, fishing, and outdoor sports.