J. Freeland Ackley, D.O.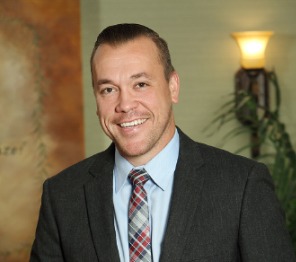 J. Freeland Ackley, D.O.
Dr. J. Freeland Ackley is a fellowship-trained spine surgeon who specializes in degenerative, revision and minimally invasive surgery for the comprehensive treatment of cervical, thoracic and lumbar spine.
A native to Conroe, Texas, he received both his undergraduate degree in Biochemistry and his Master's degree in Chemistry from Baylor University. He then earned his medical degree from LECOM in Erie, Pennsylvania graduating in the top 5% of his class.
From there Dr. Ackley went on to complete a prestigious residency at the Cleveland Clinic, one of the top three leading orthopedic centers in the nation, where he also served as Chief Resident his final year. After five years of residency he continued his training and relationship with the Cleveland Clinic for his fellowship where he focused on spine surgery. While there, he trained in all facets of spine surgery as it is one of only a few programs nationally combining extensive and complementary spine surgery training from both neurosurgical and orthopedic perspectives.
He enjoys treating a wide range of spine conditions using the most advanced techniques and technology to minimize recovery time, allowing patients to return to an active, pain-free lifestyle as fast as possible. Dr. Ackley practices all aspects of spine surgery but has a dedicated interest in minimally invasive spine surgery, disk herniation, scoliosis, spinal deformity, spine tumors, spine fractures/trauma and failed back surgery.
Dr. Ackley is an active member of several international research organizations including the North American Spine Society, AO Spine, American Academy of Orthopedic Surgeons and the American Osteopathic Academy of Orthopedics.
Outside of work, Dr. Ackley is a husband and father to five children. He and his wife, Brooke, are both graduates of Baylor University and were married in Waco. They are active members at Antioch Community Church and are passionate about their faith, adoption and serving their community. Dr. Ackley is also passionate about medical mission work overseas and in underserved communities. His other interests include spending time with his family, being outdoors, fly-fishing, running, camping and wood working.