Paul Bednarz, M.D.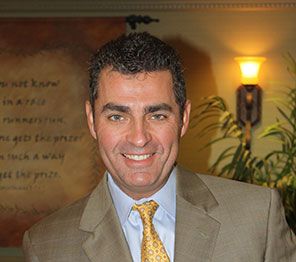 Paul Bednarz, M.D.
Dr. Paul Bednarz is an orthopaedic surgeon with a subspecialty in foot and ankle surgery. He received his fellowship training with Sigvard T. Hansen, MD Harborview Medical Center Seattle, Washington and Arthur Manoli II, MD Michigan Orthopaedic Foot and Ankle Center Pontiac, Michigan in 2000.
He received his undergraduate degree from Seton Hall University South Orange, New Jersey graduating Magna Cum Laude in 1990. Dr. Bednarz received his medical degree from New Jersey Medical School Newark, New Jersey in 1994. He completed his orthopaedic surgical residency at Wayne State University Detroit, Michigan in 1999. During his residency he helped cover the Detroit Pistons, OHL Whalers and Wayne State University football teams.
Dr. Bednarz interest in foot and ankle surgery has led to multiple publications and presentations throughout his career.
With 14 years of experience, Dr. Bednarz joined Southwest Sports Medicine and Orthopaedic Surgery in 2014. He specializes in all areas of foot and ankle reconstruction and traumatic repair to include sports injuries, bunions, toe deformities, arthritis, tendinitis, fusions, joint replacement and complex osteotomies.
Dr. Bednarz is married to Dr. Nancy Bednarz who is a radiation oncologist for Hillcrest Baptist Medical Center. They have three children. His interests include faith, family, hunting, motocross, fishing, ranching, horseback riding, and all water sports.