Christopher Miars, D.O.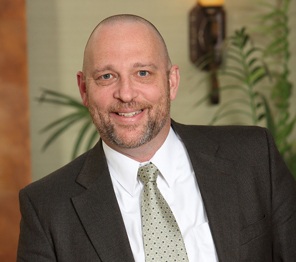 Christopher Miars, D.O.
Education
Dr. Miars is originally from Grapevine, TX and joined Southwest Sports Medicine / Baylor Scott & White Health in January of 2007. Upon graduating from Texas A&M University with a degree in Human Nutrition in 1994, Dr. Miars completed medical school at the University of North Texas Health Science Center, Texas College of Osteopathic Medicine in 1998. He then pursued his sports medicine education at Michigan State University where he completed residency in 2001 and a Sports Medicine Fellowship in 2002. Registered in Musculoskeletal (RMSK) sonography specialty certification was awarded in 2015.
Musculoskeletal Ultrasound
As a sports medicine specialist with additional certification in musculoskeletal ultrasound (MSKUS), a major component of Dr. Miars' practice includes the use of ultrasound to aid in diagnosis as well as to direct minimally invasive interventions for sports injuries and orthopedic conditions.  With over 10 years of experience performing diagnostic and interventional MSKUS, including orthopedic biologics, he is also involved in training other physicians on the use of MSKUS, leading the ultrasound education for the Waco Sports Medicine Fellowship and serving as faculty for the Regenerative Medicine Training Institute.
From a diagnostic standpoint, MSKUS is excellent at visualizing tendon abnormalities and is far less expensive than MRI. While there are still conditions that necessitate MRI evaluation, for many conditions MSKUS provides the needed diagnostic information. 
In addition to using MSKUS to visualize tendon abnormalities, it can be utilized to guide minimally invasive treatment for tendon issues including lateral epicondylitis (tennis elbow), patellar tendonitis (jumper's knee), plantar fasciitis, Achilles tendonitis and other chronic tendon injuries.  Minimally invasive MSKUS guided procedures for these tendon conditions include percutaneous tenotomy (Tenex) and biologic treatments like platelet rich plasma (PRP) and bone marrow aspirate.  Other conditions that can be treated/managed with minimally invasive MSKUS procedures/injections include calcific tendonitis, trigger finger, carpal tunnel syndrome and arthritis.
Sports Medicine
From a sports medicine standpoint, Dr. Miars has been a team physician for Baylor University for the past 10 years and previously served as a team physician for Texas A&M University for 4 years. Additional sporting event coverage includes serving as team physician for local high schools over the past 15 years and being the medical director for multiple mass sporting events including Xterra Waco, TriWaco, The Bearathon, IronMan 70.3 Waco and the Silo District Marathon.
Personal
He and his wife Meredith have 4 daughters and are active members at Harris Creek Church, where his wife works as a director in the childrens ministry. Dr. Miars has been involved in athletics throughout his life, from youth / high school sports to later founding the Waco Triathlon Club and completing IronMan Texas. He is passionate about sharing his love of sports by helping athletes return to their sport / active lifestyle.