Christopher Miars, D.O.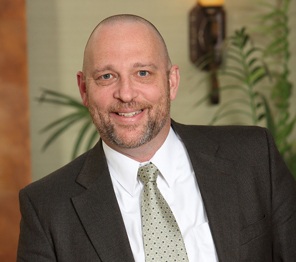 Christopher Miars, D.O.
Dr. Miars is originally from Grapevine, TX and joined Southwest Sports Medicine in January of 2007. Upon graduating from Texas A&M University with a degree in Human Nutrition in 1994, Dr. Miars completed medical school at the University of North Texas Health Science Center, Texas College of Osteopathic Medicine in 1998.
He then pursued his sports medicine education at Michigan State University where he completed his family medicine residency in 2001 and a Sports Medicine Fellowship in 2002.
Special interests for Dr. Miars include musculoskeletal ultrasound (MSKUS). He has attended 7 graduate education courses in MSKUS including courses at The Mayo Clinic and The Andrew's Institute.
MSKUS is an emerging area of sports medicine that provides improved in-office diagnostic capabilities as well as minimally invasive office treatments. In addition to non-surgical musculoskeletal care, Dr. Miars enjoys evaluating medical conditions related to athletics.
Specifically, Dr. Miars runs the Southwest Sports Medicine Cardiopulmonary Lab where state of the art equipment is used to evaluate athletes with chest pain and/or shortness of breath with exercise and test for conditions such as Exercise Induced Asthma.
Dr. Miars is board-certified in Sports Medicine and Family Medicine by the American Board of Family Medicine.
In addition to his role as a team physician for Baylor University, Dr. Miars is the team physician for Midway Panther athletics and enjoys working with athletes from the many schools in Central Texas.
Before moving to Waco, Dr. Miars was in solo practice in College Station and worked as a team physician for Texas A&M University for 4 years.
Prior team physician experience includes work at Michigan State University, University of Mary Hardin-Baylor, Lansing Lugnuts (Chicago Cubs' "A" Team), Bryan High School, Belton High School, and East Lansing High School.
Dr. Miars has also been the medical director for Xterra Waco, TriWaco, The Bearathon, and the Silos District Marathon.
He and his wife Meredith have 4 daughters and are active members at Harris Creek Baptist Church. Dr. Miars has been involved in athletics his entire life. For the past 6 years, he has been involved in the growing sport of triathlon, founding the Waco Triathlon Club in 2009 and completing his first IronMan in May, 2011. His personal experience makes him a perfect fit for all athletes.