David Haynes, M.D.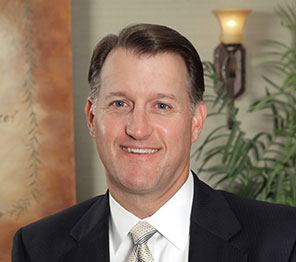 David Haynes, M.D.
A native of Marshall, Texas, Dr. Haynes moved to Waco in 2005 after completing his sports medicine fellowship training at the Cleveland Clinic in Cleveland, Ohio.
He received his undergraduate degree from Baylor University, graduating Phi Beta Kappa and Cum Laude in 1994. He received his medical degree from the University of Arkansas and graduated with honors in 1999.
Dr. Haynes completed his orthopaedic surgery residency training at the University of Tennessee/Campbell Clinic, which, in cooperation with the Campbell Foundation, authors the internationally recognized orthopaedic text, Campbell's Operative Orthopaedics.
Dr. Haynes specializes in arthroscopic surgery of the knee, shoulder, and elbow and is Board Certified in Orthopaedic Sports Medicine and Orthopaedic Surgery by the American Board of Orthopaedic Surgery.
While in Cleveland, Dr. Haynes' sports medicine experience included team coverage for the Cleveland Browns, Cleveland Indians, Cleveland Cavaliers, John Carroll University, and several area high schools.
His interest in athletic injuries of the knee and shoulder has led to participation in multiple sports medicine presentations and publications.
Dr. Haynes is married to Dr. Katherine Haynes, who practices gynecology in Waco, and they have three children. He enjoys golf, hunting, water sports, and snow skiing.