Jody Moore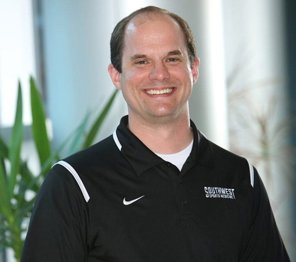 Jody Moore
Jody Moore, MS, ATC, LAT, CKTP is the High School Coordinator for Southwest Sports Medicine and Orthopaedics. Jody is from the Waco area and a Midway High School graduate. Jody received his Bachelor's Degree in Athletic Training from Baylor, and his Master's Degree in Educational Leadership from the University of Nebraska-Lincoln.
After finishing his graduate work, Jody went to work with the US Olympic Training Center in Colorado Springs, CO from 2007-2009. Since working at the Training Center in Colorado Springs, Jody has had the chance to travel internationally as an athletic trainer with USA Track and Field, USA Field Hockey, and USA Wrestling. He served on the 2011 Pan American Games staff, and was recently the Head Athletic Trainer for USA Track and Field at the 2015 Pan American Games.
In August of 2016, Jody had the opportunity to serve on the medical staff with the US Olympic Committee at the 2016 Summer Olympic Games in Rio. After finishing at the Training Center, Jody moved back to Waco and served as the Middle School Athletic Trainer at Midway the 2009-2010 school year.
While at SWSMO, Jody provided sideline coverage for the McGregor Bulldogs during the 2011 and 2012 football seasons, the Hubbard Jaguars during the 2010 season, and the Whitney Wildcats during the 2016 season.